"United Hearts believes that through connecting local children with sustainable resources, we will create a self sufficient community of healthy, educated adults committed to the future development of Bawjiase."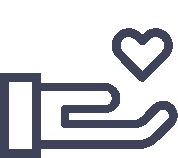 In rural Ghana, quality education and care for children in need can be difficult to access. But the community of Bawjiase has learned where vulnerable children can go to feel safe and cared for. United Hearts serves as a safehaven for all children in the community, providing food, shelter, an education, opportunity — and most importantly, a sense of possibility for themselves.
A Giving Community Creating Prosperity For All
I'm a paragraph. Click here to add your own text and edit me. It's easy. Just click "Edit Text" or double click me to add your own content and make changes to the font. I'm a great place for you to tell a story and let your users know a little more about you.
Comments or questions are welcome
United Hearts
Children's Center
​